AUSTIN ALTERNATIVE LIFESTYLE EVENTS FOR SWINGERS & SINGLES
Join Austin Swingers For Our Next Exciting Event
Chicago Swingers: Clients
JOIN AN AUSTIN SWINGERS PARTY
Meet other like-minded couples in Austin without spending a fortune. Join us for our monthly parties at local nightclubs. There are no cliques within our group. Everyone is welcomed by a host and introduced to everyone in the group. Check Out Our Events Calendar Here!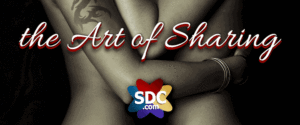 JOIN SDC AND GET INVITED TO PRIVATE & PUBLIC EVENTS
JOIN OUR PRIVATE FACEBOOK GROUP
AUSTIN SWINGERS ON REDDIT
AUSTIN SWINGERS ON TWITTER
Check Us Out On Twitter – Austin Swingers Are Everywhere!